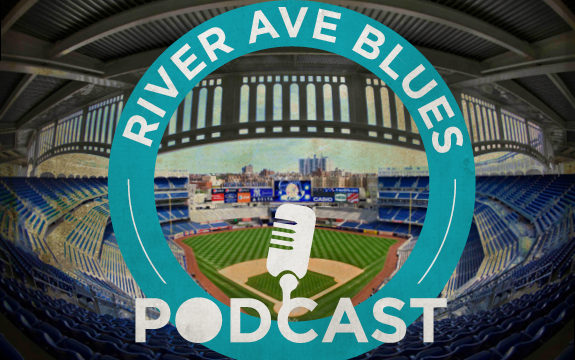 How much more injured can the Yankees get? Frankly we don't want to know the answer. Mike and I kick off the show talking about the latest injuries to CC Sabathia and Carlos Beltran (and Shawn Kelley, don't forget him).
Then we're talking to Jorge Arangure of The New York Times, Sports on Earth, and other fine sports publications. Jorge wrote an article on Carlos Beltran this week, which you can find here. We talk about some aspects of Beltran you don't see reported every day. Catch Jorge on Twitter, @jorgearangure.
The Pirates come to town this weekend, which gives us an opportunity to talk with Tim Williams of Pirates Prospects, a wonderfully run team blog. Might even be the second-best team-specific blog out there. It might be called Pirates Prospects, but it covers all aspects of the team. If you're wondering about the team that broke a horrible below-.500 streak last season, but has started out slowly this year, Tim's your man. You can catch him on Twitter, @timwilliamsp2.
iTunes link: subscribe here
Or you can subscribe to the RSS feed.
You can find us on Stitcher.
There are also plenty of iOS and Android apps that will grab the pod.